We have arrived at the South Carolina coast … the house is a nice one.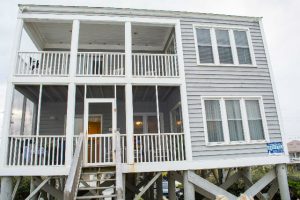 There are two balconies – one for the upper bedrooms and the other for the lower rooms. It's nice to be able to leave the door open at night and sleep with the sound of the surf.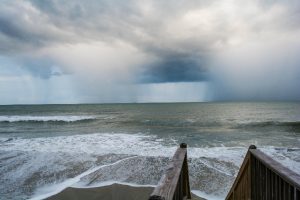 We had a little storm out at sea one afternoon … had to take a photo of the rain.
So far we're doing as little as possible – walking along the beach, floating among the waves, and sitting on the porch watching the surf.