I belong to a writing critique group, and I recommend that any serious writer do the same. A good critique group will give you honest feedback that will help you hone your craft.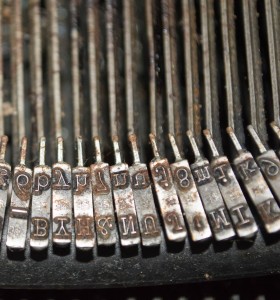 One of the things you must learn, however, is how to actually give a critique. It's not enough simply to correct a couple of typos and give a vague "It's good." Here are some hints to make you an ace at beta-reading for your peers.
Don't just dish it out – always offer to critique in reply. It's just not fair to expect another writer to take the time to help you out if you're not willing to return the favor.
Take small steps – instead of sending your entire manuscript, just swap a chapter, or a specific number of words (my critique group tries to keep our submissions under 5,000). This saves everybody from an overwhelming task if they dislike the writing – and you can always ask for more if you end up loving it.
Set a limit – pick a deadline for critiques and stick to it. It's also not fair to dawdle over a critique for weeks and weeks. Decide ahead of time when the critiques are due and be sure you honor the deadline.
Read with a red pen – as you skim over the work, make note of anything that leaps out at you (typos, misplaced commas, run-on sentences, etc.). This sort of thing will eventually be caught by a professional editor, but why not help the author create the best manuscript they possibly can?
One more time – once you've gotten past the obvious errors, read the sample again with an eye for more subjective problems. Check continuity and flow. See if the dialogue comes across as realistic and character-specific. Look for spots where the story drags or heads off on a tangent. Read with an editor's eye.
Be specific – avoid the totally un-helpful "I love it" just as much as you refrain from saying "This sucks." List the exact spots where you love their writing – or hate it – and then explain why you feel so. Give them something to compare the rest of the work to, or something to correct and a helpful hint on how to do so.
Make a sandwich – the best way to deliver criticism is to say something positive before you point out a problem, then end on another positive note.
If you try to be a fantastic beta-reader, you'll not only create a grateful author (or authors), but you'll show others how it's done so that your future critiques will be more helpful as well.