There are a lot of "You know you're a writer when–" sayings out there. You've all seen them. There's one more you might not have seen: You know you're a writer when you have a pile of "to be read" books somewhere in your house.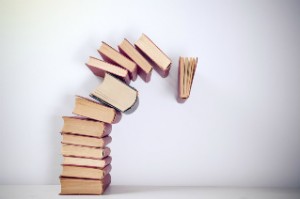 Writers read. It's not just what we do to find information, or to look up just the right word. We read for the same reason you do: because we love it. Writers make some of the best readers. We toss "real life" out the window in a heartbeat and fall right into the world inside the book. And we're reluctant to crawl back out once the story's over.
Writers also make great readers because we know what's going on behind the wizard's curtain. We know how hard it is to come up with that perfect phrase, that pithy description. We appreciate good craft when we see it, and are usually quick to write and tell our comrade so, or at least to write a review of the book.
It's not just about the enjoyment, though. Sure, it's great to set the world aside for a few hours, but there's more to reading that that.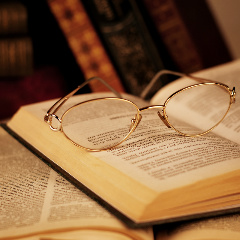 Writers read twice. The first time a writer reads a great book, it's just for the story. We lose ourselves within it and enjoy the tale for the tale's sake. And it's going to be read again for pleasure, usually over and over again. That's not what I'm talking about.
Writers read to learn. After that first reading, when we decide that we love a book, we read it again almost immediately. We read it as though we're sitting at the author's knee. This time, we're not falling into the story world, but hanging above it. We're looking behind that curtain to see how all those levers and gears work.
What makes a great book stand out from the crowd? How does a great author create a great story? How do they handle description and dialogue? What are their tricks and techniques?
Writers read to emulate. We try to understand how it's been done well, and we try to apply that to our own work. You know you're a writer when you have a great big pile of books to scour through, a stack of other writers to analyze.
Who are your favorite authors? What books do you read over and over again?