The arc of a story is the overall plot of the whole thing – from exposition to denouement. The character arc is how the character changes within that story.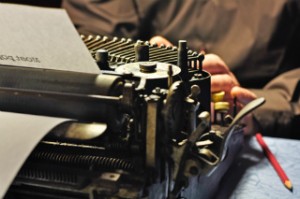 Your story should have a captivating arc to it. Everything should change during the course of the story. By the time you reach the end, there should be a distinct difference between the baseline there and the one at the beginning.
The same holds true for your characters. They should change during the story. This doesn't have to be a huge personality shift, but they ought to learn and grow during your tale.
Here's an example of how this would work in a story:
Act 1: at the beginning of your story, the character is resistant to change – things are fine the way they are, so why should he or she change?
Plot Point 1: a surprise happens that throws the character's life into a whole new direction
Act 2: the character's emotional journey. This is perhaps the hardest part of your story to write. The key is conflict – have a list of several obstacles (both internal and external) that will raise the stakes of the game for your character as time passes. This should end at a low point, where it seems that the character is never going to be able to succeed.
Plot Point 2: a second surprise twist that makes the character's goal reachable after all.
Act 3: the dramatic enactment of the character's success (followed by resolution or denouement).