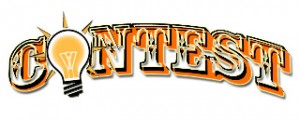 10,000 Likes already! Wow, what a great bunch of fans you guys are.
The lads are giving away some swag again – Chance is donating a deck of cards (a Down the Owlhoot Trail style deck, of course) and Kye has tinkered something together for you from his workshop.
Along with this, I'm donating a copy of the anthology and some author swag to go with it.
Five lucky winners will be chosen at random.
TO ENTER: comment below and answer this question: What mischief should a couple of outlaws get up to while they're trying to go straight? Remember to include a name and email address so that I can contact you if you win.
Who knows, I may even use your ideas in a future novel – credited, of course!
Contest ends February 14, 2015