Considering my genre, it's natural for me to watch Westerns! Here are just a few of my favorites for you to check out.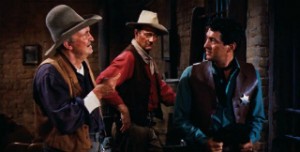 Rio Bravo: John Wayne and Dean Martin defend the town from a corrupt rancher. Features a very young Ricky Nelson.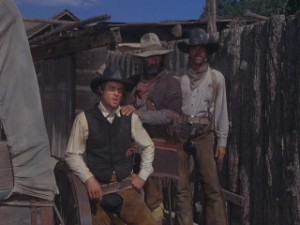 The Sacketts: based on Louis L'Amour's books and starring Tom Selleck, Sam Elliott, and Jeff Osterhage. There's another Elliott/Selleck/L'Amour story called The Shadow Riders, which is also very good.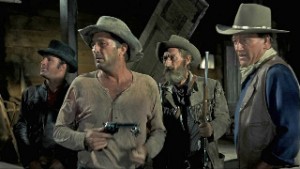 El Dorado: another version of Rio Bravo actually, with John Wayne, Robert Mitchum and James Caan fighting evil Ed Asner.
Heck, I'll watch almost anything with John Wayne in it!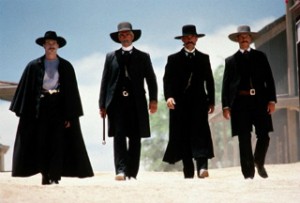 Tombstone: Kurt Russell, Val Kilmer, Sam Elliott and Bill Paxton as the Earps and Doc Holliday.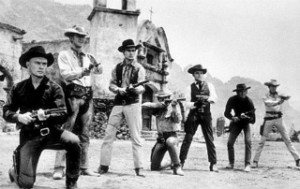 The Magnificent Seven: Seven gunslingers come to the aid of a Mexican village.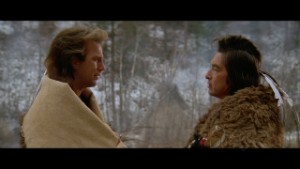 Dances with Wolves: Kevin Costner and Graham Greene in the story of a Civil War soldier learning about the Lakota tribe.
And for sheer silliness…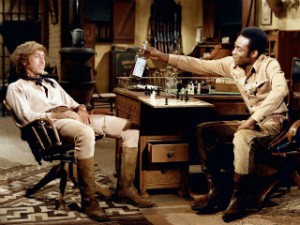 Blazing Saddles: Cleavon Little and Gene Wilder try to save the town of Rock Ridge from corrupt Harvey Korman.