This is my favorite time of the year! I love the weather – not too hot, not too cold – and I love that feeling in the air, the one that makes the wild geese take to the skies in search of new landings. The world is gearing down for the long sleep of winter, tucking itself in with blankets of fallen leaves.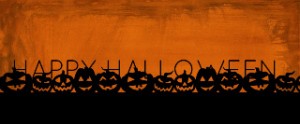 I love the colors of Fall: reds and oranges and yellows and rich browns. If you see me in person, I'm likely to be wearing some variation of those colors at any given moment.
I love dressing up at Halloween parties, too. Like writing, costumes are a way to get out of "the real world" and play around in an imaginary one for awhile. Go as your favorite literary character, or just be as spooky as you want to.
Halloween is a rip-roaring farewell party for summer, and a welcome back party for Fall. Hot cider and pumpkin pie, leaf piles and trees lacing the bright blue sky with bare branches …
What's your favorite Fall memory – or your favorite Halloween character?