What do you get for that writer in your life?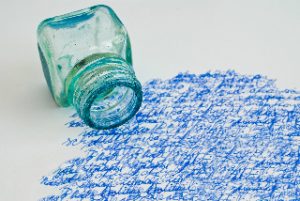 Here are some great gift ideas for you:
Software: Scrivener is one of the best writing platforms out there in my humble opinion – it's $45 (unless you won NaNoWriMo and got the discounted price) and it's fantastic. It's like a virtual cork board where you can post not only your scenes (and move them around however you want), but research ideas, websites, photos, character sketches and settings.
A spa day: check out your local spa and get your writer away from the keyboard for a couple of hours of relaxation. They'll thank you afterwards.
A new notebook – Here's a great Top 10 List of the sorts of notebooks out there today. I like Moleskine myself, but there are lots of different types available. Pick something your writer would love.
A keyboard for their iPad – I've got one of these and it's great. You can type just like a laptop, but you've got the portability of the iPad. Plus, it comes in a nice leather case.
A laptop bag or general tote bag – there are so many choices out there that I'm not going to pick just one. Browse your local leather store for a high-end bag, or just check out Amazon or Cafepress.
A magazine subscription – get your writer a subscription to their favorite magazine, whether it's Writer's Digest or Poets & Writers.
A writing conference – for this, you'll have to either consult with your writer or be super-sneaky because you have to know which conference your writer wants to attend. Either pay the entire fee or contribute toward the total. This might make a good group gift.
New pens – you can spend anything from a few bucks to several thousand, depending on what sort of pen you'd like to gift.
Free time – arrange for your writer to have the time they need to write. Do the chores for a day. Take the kids to the zoo. Give your writer a day at a local hotel. Whatever it takes.