So you hit 50,000 words in November — or maybe not quite so many. Now what?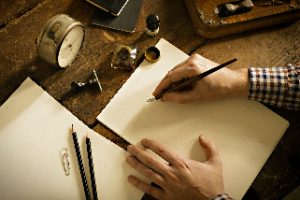 Once you've got your first draft down — or at least gotten a good start on one! — what should you do now?
Put the blasted thing away – you heard me. Put it into a drawer and forget it for a few weeks. Close the file (remember to save your work!) and start something else. You need a bit of time before you can start editing your draft, so you'll see it with fresh eyes instead of overlooking things because it's old and tired to you right now.
Start something new – edit an older draft. Start a new project. Do something completely different. You've been cooped up with that draft for 30 days now, and both of you need some space. Shake things up and do something else for a bit.
Focus on the holidays – did you forget it's December? You've got decorating to do and gifts to buy and traditions to uphold!