Have you ever read a good book? Sure, you have — but did you help the author out by writing a book review?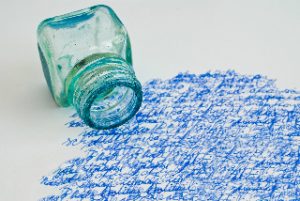 Book reviews are hard for many people. What should you say? How do you word the review? How honest should you be? Here are my thoughts:
Keep it simple – you don't have to write a short story to give a good review. A short paragraph can be perfectly adequate.
Stick to the basics – a good review gives whether you liked the story or not, why or why not, and whether another reader might like to read it.
Try to be generous – I don't like to leave poor reviews unless a book is absolutely horrid. If I don't care for a story, I just don't review it. Try to remember that your review is going to be there for everyone to see – don't just write bad reviews because it can be done.
Stick to the facts – you're reviewing the story, not talking about the author. Even if you've got a beef with the writer, keep your review aimed at the book.
Take the time – do leave a review if you enjoyed a book. Every review helps the author sell more books, even if you only write a paragraph.
Here's a sample review you can use:
I liked this book because _____. My favorite part was _____. I think you should read this book because ______.