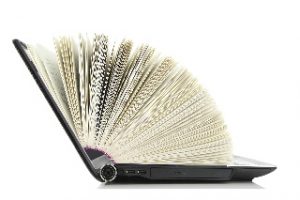 I've done NaNoWriMo several times. Not consecutive years … it seems to work out that I write one book, then use the next year to polish and edit it. However, it's a great way to get the first 50,000 words down.
Yes, I did say "the first 50,000." Technically, 50K is a novel, but most of today's fiction runs more to the 85,000 word size rather than being shorter.
National Novel Writing Month takes determination, of course. It's not easy to get 50,000 words down in 30 days while holding down a full-time job. I often wish I'd win the lottery so I could devote my days to writing instead of having to interrupt my virtual life with reality.
If you're thinking about NaNoWriMo yourself, here are some pros and cons to help you decide.
Pros:
50,000 words down – that's either a full novel or a very good start on a longer one
That sense of accomplishment you get from fulfilling a promise
The knowledge that you actually can write a novel in 30 days
Fun virtual prizes from the NaNoWriMo website and some nice discounts on writing software
Cons:
50,000 words in 30 days – a grueling pace, especially if you write slowly
Discipline, discipline, discipline – you really need to write nearly every single day, not skip days and try to "catch up"
Give up the idea of having an outside life for the month of November
Not much understanding from anybody who's not a writer
Good luck to you if you decide to attempt NaNoWriMo!