Sometimes the same old writing space just isn't stimulating your creativity any longer. If you're staring at your walls waiting for inspiration, try shaking things up by getting out of the house and trying a new writing spot.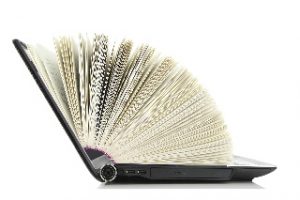 Here are 10 places you might try (plus a bonus):
The Library – yes, it's still everybody's go-to spot for out-of-the-house working. There's usually free Wi-fi and the librarians will be happy to help you with any research questions. No eating or drinking, but if you just want a few hours of quiet time, you can't beat this spot.
A coffee shop – this is a writer's classic choice for several reasons. Caffeine is great for stimulating the brain, and there are snacks and sometimes even meals available. They usually have free Wi-fi as well. Just be mindful of the business end: if they're really busy, don't monopolize a table for more than an hour, and if you do stay longer on a quiet day, do order frequently and tip well.
A Museum – sitting in front of an inspiring painting or sculpture can be stimulating, so consider an annual membership to your local museum. Or, if you're not planning to visit that often, see if they have discount tickets or free days.
An Aquarium – sitting in front of a relaxing underwater scene can be equally stimulating. Look into that annual membership, or ask about discounts.
The Zoo – similar to an aquarium, only you'll probably be outside. See if they have a reasonable annual membership or discounts.
The Mall – just as many people head to the mall for exercise, writers can find a quiet spot to work – or head to the food court for a table. Many malls offer free Wi-fi.
A Station – bus, train, subway … the idea is to plant yourself in a corner and get some work done while you people-watch. Just don't get too distracted.
A train – you know I can testify to this one! Even a short trip can result in a great deal of work, and the "roomettes" offer privacy and electrical outlets.
Parks – if you're lucky, your town or city has at least one decent public park or garden where you feel creatively stimulated. You can get some sun while you work, too.
Your Local College – campuses offer literally hundreds of nooks for studying or working. Investigate your local university to locate an under-utilized spot or to borrow their library.
Rent an RV – if you've got some spare cash, think about renting a camper and doing a mini-retreat somewhere nearby. Just park, sit at the table (or outside), and get some work done.
What's your go-to writing spot?